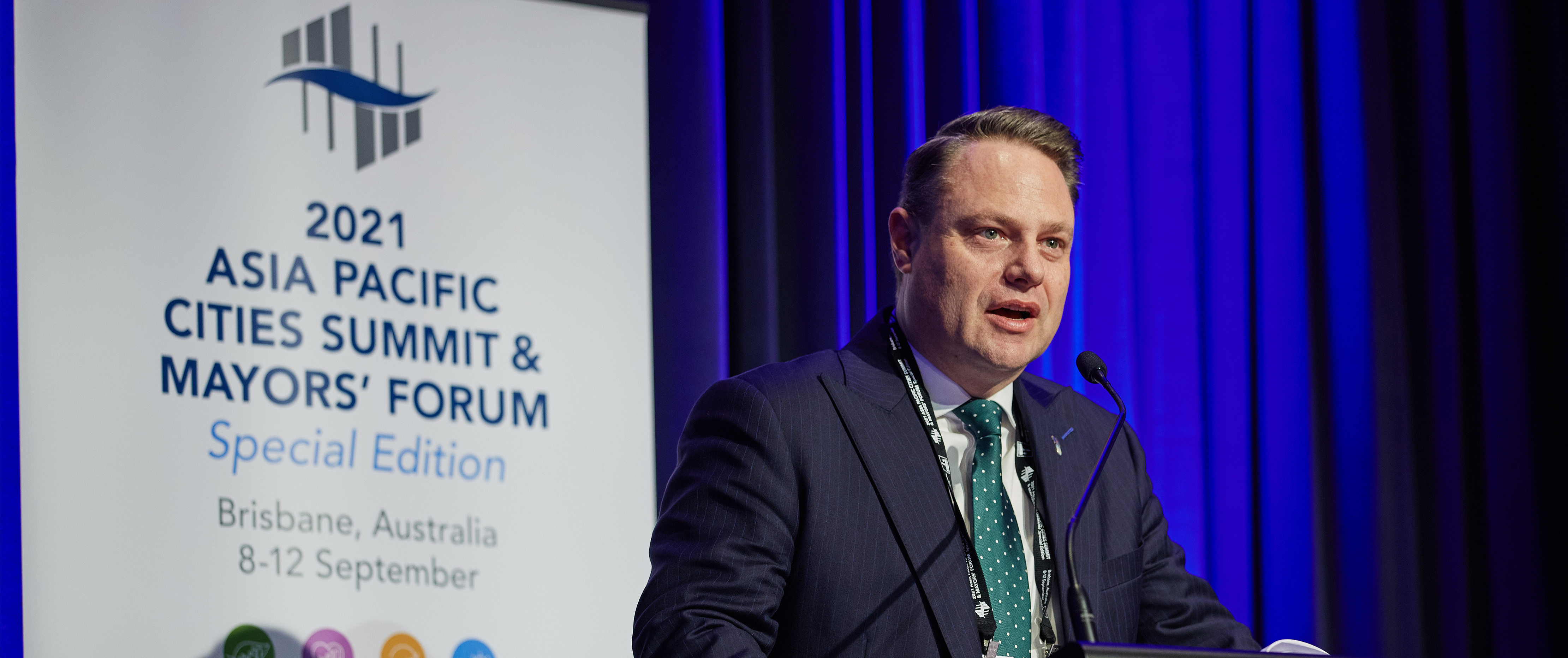 "The Mayors' Forum is at the cornerstone of the APCS."
This forum provides a significant opportunity for the heads of local government to come together and share insights, openly discuss issues facing their cities, and together, develop innovative solutions which promote growth and prosperity of cities across the Asia Pacific region and beyond. 
Hybrid event 
The 2021APCS Mayors' Forum was held live and in person in Brisbane. 
Mayors and deputy mayors from international cities had the choice of attending the forum either in person as a physical attendee or digitally as a virtual attendee. 
The previous APCS Mayors' Accords
The APCS Mayors' Accord summarises the key achievements, outcomes and strategic objectives of the Mayors' Forum. It represents the outcomes of the APCS and references learning, insights and solutions relating to the future of urban governance.
The Mayors' Accord is presented to all delegates on the final day of the Summit and is signed by all participating city leaders.