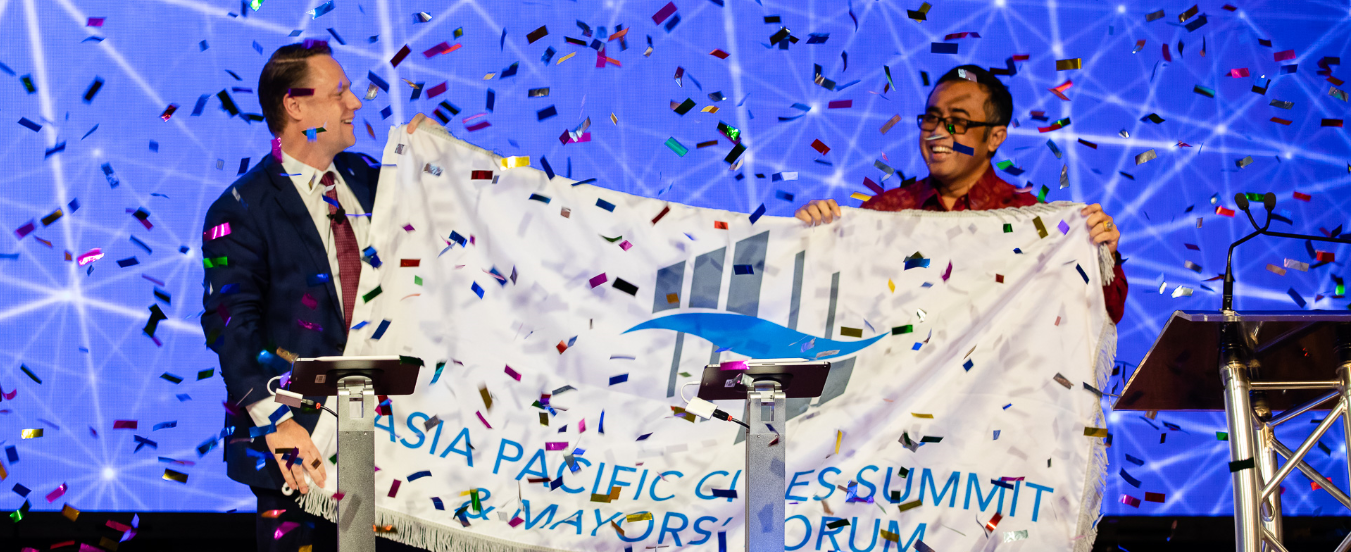 The 13th Asia Pacific Cities Summit (2021APCS) and Mayors' Forum will be held from 6 - 9 July 2021, in Denpasar, Indonesia. 
Denpasar was announced as the winning city to host the 2021APCS by the Lord Mayor of Brisbane, Councillor Adrian Schrinner. Brisbane is the  home of the successful APCS and, every four years the summit is held in a city who has bid and competed to host this iconic event offshore. Both the Lord Mayor of Brisbane and Vice Mayor I.G. Ngurah Jaya Negara of Denpasar City Government encouraged all attending delegates at the 2019APCS to attend the 2021APCS in Denpasar. 
Denpasar is the capital city and main hub of the Indonesian Province of Bali. As a city with rich history, culture and nature, Denpasar looks forward to welcoming more than 1000 government and business leaders from over 100 global cities across the Asia Pacific region and beyond for the 2021APCS. 
Bali Nusa Dua Convention Center will be the official venue of the 2021APCS and the overarching theme of the 2021APCS will be announced by early 2020. 
We hope to see you in Denpasar! 
To receive updates or register your interest to attend the 2021APCS, please contact us. 
Stay connected with the APCS: