KEYNOTE SPEAKERS AND MC 
Day 2: Thursday 9 September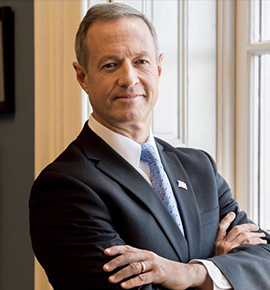 61st Governor of Maryland and former Mayor of Baltimore (Baltimore)
Day 3: Friday 10 September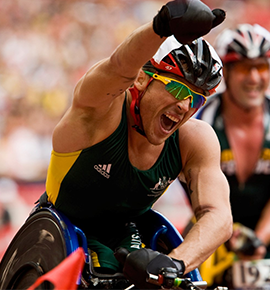 Australian wheelchair racer and three-time Paralympic gold medalist (Newcastle)
Day 1 - 3: 8 - 10 September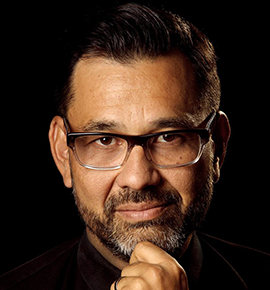 Master of Ceremonies, 2021APCS Special Edition
FUTURE CITIES PANEL SPEAKERS
Thursday 9 September
Capital City Lord Mayors of Australia 

Phill Goff
Mayor, Auckland Council (Auckland)

Adrian Schrinner
Lord Mayor, Brisbane City Council (Brisbane)
 
Anna Reynolds
Lord Mayor, City of Hobart (Hobart)

Sally Capp
Lord Mayor, City of Melbourne (Melbourne)
Friday 10 September
Council of Mayors South East Queensland (SEQ) 

Adrian Schrinner
Lord Mayor, City of Brisbane (Brisbane)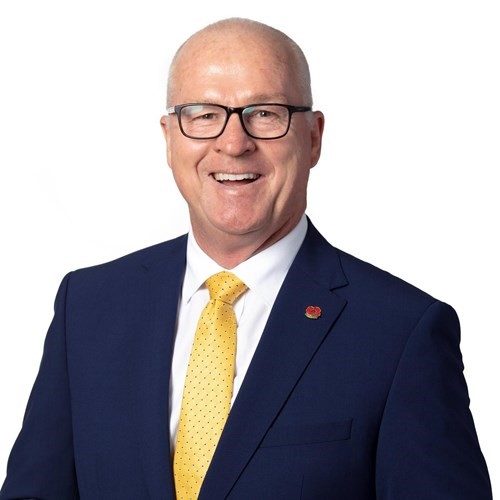 Mark Jamieson
Mayor, Sunshine Coast Council (Sunshine Coast)

Teresa Harding
Mayor, Ipswich City Council (Ipswich)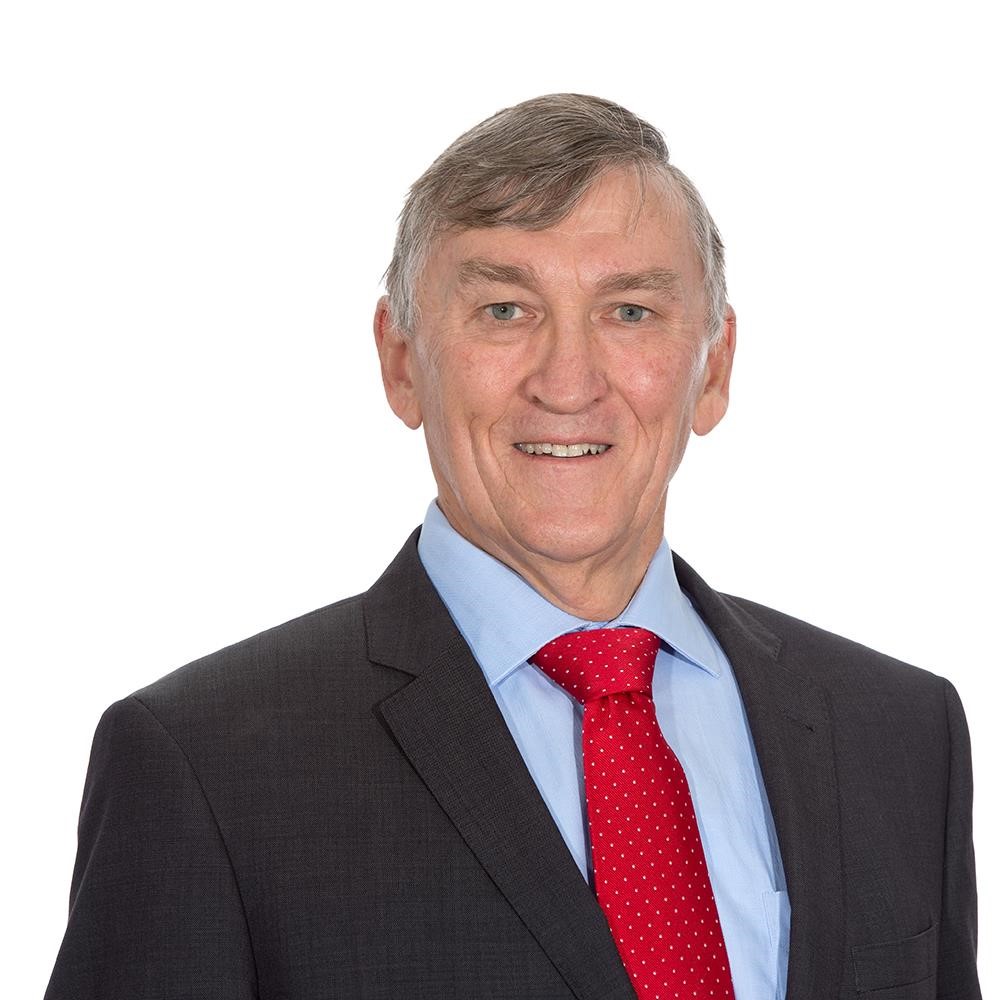 Gregory Christensen
Mayor, Scenic Rim Regional Council (Beaudesert)
 
Paul Antonio
Mayor, Toowoomba Regional Council (Toowoomba)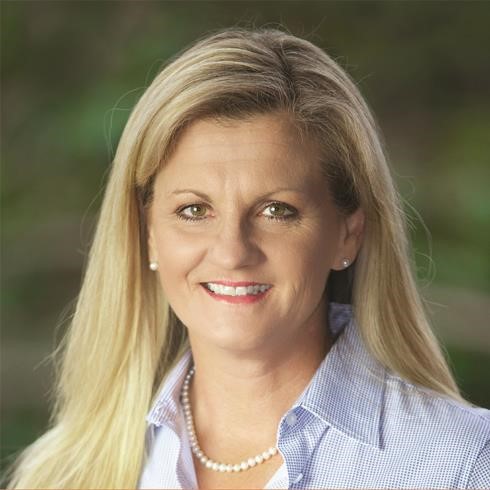 Karen Williams
Mayor, Redland City Council (Redland)

Peter Flannery
Mayor, Moreton Bay Regional Council (Moreton Bay)

Scott Smith (Session Chair)
CEO, Council of Mayors (SEQ)
BIG PICTURE SESSION SPEAKERS 
Thursday 9 September 
Big Picture Session 1: Healthy Cities - Strengthening agility, wellbeing and sustainability

Krista Adams
Deputy Mayor, Deputy Chair of Civic Cabinet and Chair for Economic Development and the 2032 Olympic and Paralympic Games, Brisbane City Council (Brisbane)

Raynuha Sinnathamby
Managing Director, Springfield City Group (Brisbane)

Manoj Sharma
Chief of Urban Sector Group, Asian Development Bank (Mandaluyong)
Big Picture Session 2: Aviation's role in re-igniting tourism, events, arts and entertainment

Gert-Jan de Graaff
CEO, Brisbane Airport Corporation (Brisbane)

Adrian Littlewood
CEO, Auckland Airport (Auckland)

Carrie Hurihanganui
Chief Operations Officer, Air New Zealand (Auckland)
Friday 10 September 
Big Picture Session 3: Connected Cities - Redefining connections and movement

Ryan Murphy
Civic Cabinet Chair for Transport, Brisbane City Council (Brisbane)

Rodger Whitby
CEO, St Baker Energy Innovation Fund (Brisbane)
 
Sylvain Laurent
Executive Vice President, Chairman 3DS Infrastructure & Cities Board, Global Field Ops APAC, Global Fields Ops Asia-Oceania, Dassault Systèmes (Shanghai)
Friday 10 September 
Big Picture Session 4: Intelligent Cities - Harnessing and supporting talent, innovation and business

David Yuwono
Associate Director, Internet of Things, Optus Enterprise
SPECIAL SPEAKER 
Thursday 9 September 
"2032 Games - Learning from London and why infrastructure delivery is key to legacy"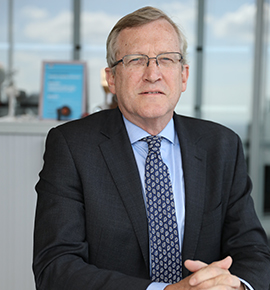 Simon Wright OBE
Former Director of Infrastructure, Olympic Delivery Authority (Surrey)

Faheem Tabassum
Senior Manager 5G & Cloud Edge, Optus
 
Adam Allan
Civic Cabinet Chair for City Planning & Suburban Renewal, Chair of the Councillor Ethics Committee,  Brisbane City Council (Brisbane) 
PROJECT SHOWCASE - OLYMPIC LEGACY AND OPPORTUNITIES 
Thursday 9 September

Adrian Schrinner
Lord Mayor, City of Brisbane (Brisbane)

John Coates AC
President of Australian Olympic Committee (Sydney)
 
Katsura Enyo
Deputy Director General, Bureau of Olympic and Paralympic Games Tokyo 2020 Preparation, Tokyo Metropolitan (Tokyo)

Paul Brickell
Executive Director of Regeneration, Community and Partnerships, London Legacy Development Corporation (London)
PROJECT SHOWCASE - BRISBANE METRO SPEAKERS
Friday 10 September

Ryan Murphy
Civic Cabinet Chair for Transport, Brisbane City Council (Brisbane)

Stephen Hammer
Program Director Major Projects, Brisbane City Council (Brisbane)
 
Jose Antonio Sanchez
Collaborative Partnership, ACCIONA Construction Australia (Brisbane)

Caroline Stalker
Design Director Architecture and Urbanism, Australasia, Arup (Brisbane)
DEEP DIVE SESSION SPEAKERS 
Thursday 9 September 
Deep Dive Sessions: Healthy Cities - Strengthening agility, wellbeing and sustainability
DEEP DIVE SESSION 1.1
Hong Seng Wee, Mayor, Council of the City of Kuching South (Kuching) - "Building a Healthy City Through Public-Private Partnership"
Luke Todd
, Founder and Managing Director, True Green Mobility and Nexport (Brisbane) -
"Electric Vehicles – what's in store for Australia"
Russell Luhrs, Chief Operating Officer, Springfield City Group (Ipswich) - "Springfield City, Tomorrows' City, Today" 
David Yuwono, Associate Director, Internet of Things, Optus Enterprise (Sydney) - "Saving water, saving costs, managing the environment" 
DEEP DIVE SESSION 1.2
Monica Chien, Senior Lecturer, The University of Queensland (Brisbane) - "Evaluating and Advancing the Liveability of Ichikawa City"
Yvette Bevis, Senior Consultant, Esri Australia (Brisbane) - "Innovative tech for on-demand community feedback"
Mark Stevenson, Professor of Urban Transport and Public Health, The University of Melbourne (Melbourne) - "Cities, cars and health; what road shall we travel?"
DEEP DIVE SESSION 1.3
Malcolm Smith, Australasian Cities Leader, Arup (Melbourne) - "Healthy Places = Healthy People; A New Framework for Cities"
Andy Foster, Mayor, Wellington City Council (Wellington) - "From a Post-Covid19 to Post-Carbon Emission City"
Jo Mason
, Co-founder and CEO, WorkHaven Pty Ltd (Brisbane) -
"Taking a meaningful approach to domestic and family violence within your workplace and commfgrantunity"
Bruce J.D. Linghu, Deputy Mayor, Taichung City Government (Taichung) - "Facing Dual Challenges of COVID-19 and Climate Change, Taichung City's Strategies and Results of Measures Deployed to Address"
Deep Dive Sessions: Vibrant Cities - Celebrating and enhancing creativity, diversity and tourism
DEEP DIVE SESSION 2.1
Charlie Cush, CEO, Brisbane Festival (Brisbane) - "Boldly Brisbane Festival - the resilience of major festivals and their impact on city making"
David Balmer, Regional Manager Qld and NT, ACCIONA Construction Australia (Brisbane)
Duku Fore, Founder, Rich Dreams (Brisbane) - "The Cities of Dreamers" 
Eeshan Kulkarni, Commercialisation Manager, St Baker Energy Innovation Fund - "St Baker Ride Hale - Case studies from New York and Manilla" 
DEEP DIVE SESSION 2.2
Deb Wilks, Director, Cluster Arts (Brisbane) - "The Arts of Social Impact!" 
Vicki Howard, Civic Cabinet Chair for Community, Arts and Nighttime Economy, Brisbane City Council (Brisbane)
Brenda Walker, Manager, Regional Prosperity and Communications, Scenic Rim Regional Council (Beaudesert) - "Scenic Rim Eat Local Week"
Myungsoo Kim, Vice Mayor, Daejeon Metropolitan City (Daejeon) - "ONTONG DAEJEON, Daejeon city's local currency"
DEEP DIVE SESSION 2.3 - "Women in City Leadership"
Krista Adams, Deputy Mayor, Deputy Chair of Civic Cabinet and Chair for Economic Development and the 2032 Olympic and Paralympic Games, Brisbane City Council (Brisbane)
Lianne Dalziel, Mayor, Christchurch City Council (Christchurch) 
Karen Williams, Mayor, Redland City Council (Redland)
Teresa Harding, Mayor, Ipswich City Council (Ipswich) 
Nicole Andronicus (Session Chair), Director of International Relations and Multicultural Affairs Unit, Brisbane City Council (Brisbane)
Friday 10 September
Deep Dive Sessions: Connected Cities - Redefining connections and movement
DEEP DIVE SESSION 3.1
Matthew Burke, Professor, Cities Research Institute, Griffith University (Brisbane) - "Where to next for cities on the transport/land use planning agenda?"
Joana Vilhena, Marketing Lead & TALQ Ambassador, Schrèder Hyperion & TALQ Consortium (Lisbon) - "The Benefits of a Global Communication Standard for Smart City Applications"
Tracy Melenewycz, Chief Executive Officer, Brisbane Sustainability Agency Professor (Brisbane) - "Creating a sustainable future for Brisbane and beyond
DEEP DIVE SESSION 3.2
Chris Mills, CEO, Evie Networks (Sydney) - "EV Charging – rolling out the infrastructure"
Grant Smith, Mayor, Palmerston North City (Palmerston North) - "Palmerston North: Delivering the Central North Island's Distribution Hub: to position the Manawatu region as a globally leading distribution hub with the lowest cost, fastest and most efficient connectivity"
Wen-Tsan Cheng, Mayor, Taoyuan City Government (Taoyuan) - "Taoyuan, an airport city that  ushers in low-carbon transportation"
Tassilo Wanner, Chief Public & Regulatory Affairs Officer, Lilium GmbH (Weßling) - "The future of high-speed mobility"
DEEP DIVE SESSION 3.3
Michala Lander, Technical Director - Social Planning, GHD (Auckland) - "Creating a Loveable City"
Rick Baberowski, Deputy Mayor and Councillor, Division 1, Sunshine Coast Council (Sunshine Coast) - "Moving toward a connected Sunshine Coast"
Julie Gaubin, Construction, Cities and Territories Business Consultant, Dassault Systèmes (Singapore) - "Construction, Cities, Territories business consultant for the Asia Pacific South Region"
Deep Dive Sessions: Intelligent Cities - Harnessing and supporting talent, innovation and business
DEEP DIVE SESSION 4.1
Connie Ang, Director, Innovation and Strategic Partnerships, Singtel - "5G Powering Smart City Initiatives for Singapore" 
Andy Mulholland, Global Sales Director, Cities, Dassault Systèmes - "Visualizing smart cities for sustainability"
Charles Lin
, Deputy Mayor, Kaohsiung City Government (Kaohsiung) -
"

Develop a 5G AIOT Smart City in Kaohsiung"
Chris Isles, Economic Development Manager, Brisbane City Council (Brisbane) - "Brisbane - A Data Driven Future – An overview of Brisbane's leading City Analytics program"
DEEP DIVE SESSION 4.2
Hsin-Ke Lu, Commissioner, Department of Information Technology, Taipei City Government (Taipei) - "Smart Taipei: Digital Transformation & Governance"
Peter Carr, Director City Innovation, City of Hobart (Hobart) - "Greater Hobart Digital Twin: Building a Digital Asset of National Significance"
Jon Raven, Deputy Mayor, Local City Council (Logan) - "Innovating at the City Level; A City of Logan perspective"
David Hughes, Head of Faculty - Science, Sheldon College (Brisbane) - "The Queensland Space Academy"
DEEP DIVE SESSION 4.3
Amanda Stanaway, Principal and Global Leader Workplace Design, Woods Bagot (Sydney) - "Who cares? Smart employers do. Reactivating the city through workplaces as places (Best of Brisbane Case Study—80 Ann Street)"
Zolboo Dashmyagmar, Partnerships Lead, Asia Pacific, what3words Limited (Ulaanbaatar) - "Emergency+ and what3words: three words to save time, resources and lives"
Andrew Conway, CEO, Institute of Public Accountants Group (Melbourne) - "Small business and opportunities for reform with a focus on IPA's Small Business White publication"
Peter Flannery, Mayor, Moreton Bay Regional Council (Moreton Bay) and Peter Edwards, Director, Archipelago (Brisbane) - "The Emergence of a City - Moreton Bay Region's Transformative Moment"
*The thoughts and views expressed by speakers during this event are their own and do not necessarily represent the view of Brisbane City Council.
Full Program 
Visit the Program page to view the full program of the 2021APCS Special Edition.