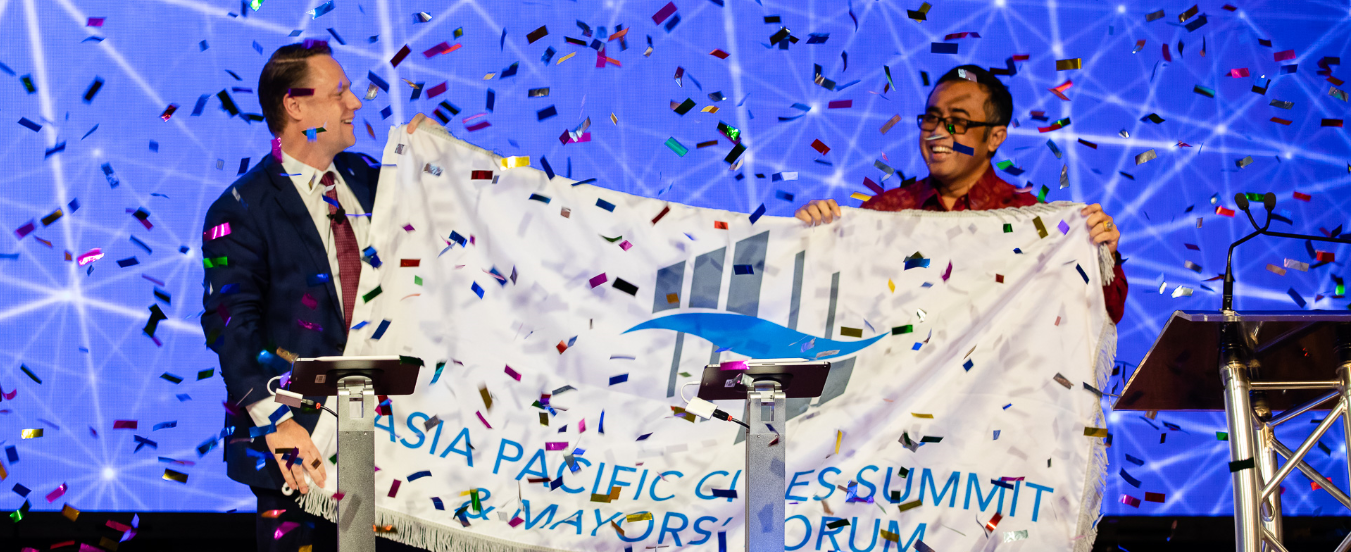 Since its establishment in 1996, the Asia Pacific Cities Summit (APCS) and Mayors' Forum continues to build on its success as the region's premier forum that brings together one of the largest number of city leaders with the best and brightest in business.
Hosting the APCS represents an unprecedented opportunity to profile your city to the Asia Pacific region. It is the best opportunity to engage with decision-makers from the region and to help grow your economy. The Summit traditionally attracts more than 1000 key decision-makers and influencers from more than 100 cities across the Asia Pacific.
Showcase your city's latest urban development projects, profile the capabilities of local business and draw from the ideas of your future leaders.
Denpasar (Bali), Indonesia was announced as the winning city to host the 2021APCS on the last day of the 2019APCS in Brisbane, Home of the APCS. 
Cities are invited to bid to host the 15th Asia Pacific Cities Summit (2025APCS) and Mayors' Forum.
To find out more about hosting the 2025APCS in your city, please contact us.
Previous APCS host cities: 
The APCS is held biennially, with the host city alternating between Brisbane, Home of the APCS, and bidding international cities. The APCS was first held in Brisbane in 1996 and has continued to run for more than 20 years. Hosting the APCS is both prestigious and rewarding.