[email protected] – the place to connect, share knowledge and do business
The Asia Pacific Cities Summit (APCS) is renowned for helping businesses gain entry into key global markets and providing attending delegates and exhibitors opportunity to engage with the region on a significant scale.
The APCS It is your best opportunity to meet the decision makers of the Asia Pacific region's leading cities, all in one location, at the same time.
Maximise your participation with [email protected], a dedicated business introductions program, designed to create opportunities to meet with delegates, exchange knowledge and do business. Capitalise on the opportunity to pre-arrange meetings with other delegates, including local government representatives, potential partners, investors, clients and suppliers.
Meetings are held throughout the Summit, in dedicated suites in the APCS Market Square exhibition hub. 
The 2019APCS [email protected] Business Program enabled 149 targeted meetings. 
Whether you have a government-to-government, business-to-business, or business-to-government focus, [email protected] helps you connect with the right people, organisations and cities.
During the registration process, delegates will be invited to participate in the [email protected] program.
Prior to the APCS, registered delegates are emailed a link to download the [email protected] App. 
Once downloaded, delegates can use the [email protected] App to request and accept meetings with other delegates.
Meetings are automatically scheduled in the meeting rooms situated in the APCS Market Square.
2019APCS App information
The official 2019APCS event app provided registered delegates with real-time Summit information from their mobile device. 
The App allowed delegates to get the most of their time at the 2019APCS. The 2019APCS App features included: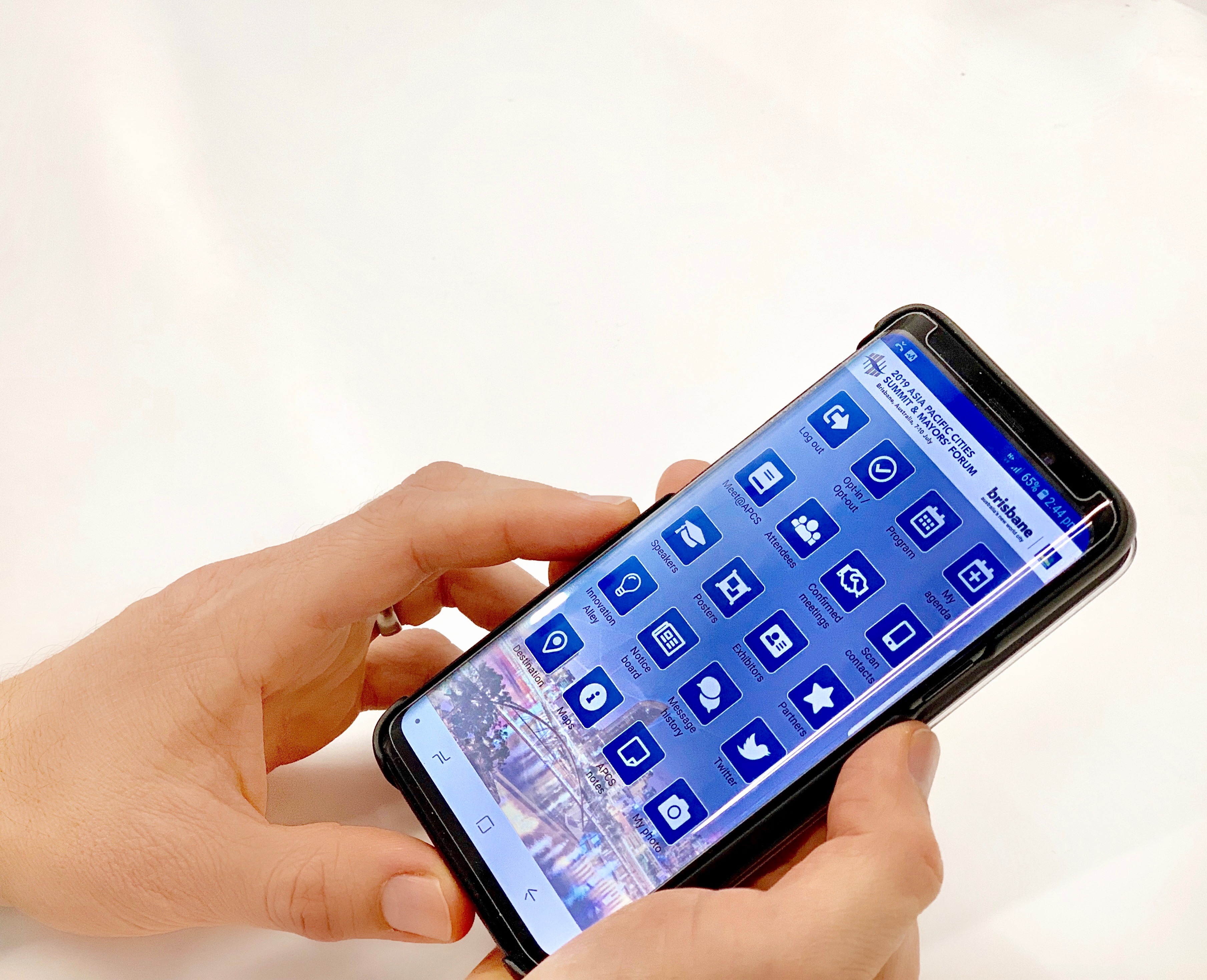 full program
full list of attending delegates, speakers, exhibitors and sponsors 
receive latest updates on major projects in cities 
schedule [email protected] meetings 
event badge scanners
note-taking
messenger. 
Hear from previous APCS attendees about the benefits of APCS to their business.
Learn more about the range of sessions and networking events in the latest APCS Program.